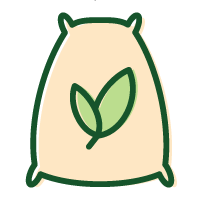 The food of the plant is of vital importance; this is why we offer specialized fertilizers that contribute to the best performance of each crop.
Through well-chosen collaborations, Sepalis offers a range of excellent fertilizers that help improve the performance of each crop. The specificity of products that apply to different crops and soils, as well as the collaboration with the top companies in the sector, ensure proper fertilization of each crop.
The trade names Haifa, Elton and Van Iperen International guarantee the quality of the fertilizers we trade. At the same time the different types of products: liquid, granular, crystalline - water-soluble provide the possibility of choosing the method of application, as the case may be.
The constant search for new products and the study of their performance lead Sepalis to select the best fertilizers that ensure healthy and efficient crops.